Spring is finally in the air across Alberta, and with the sun and warmer weather comes the realization that Old Man Winter has been torturing the outside of your house for the last few (let's face it, SEVEN) months.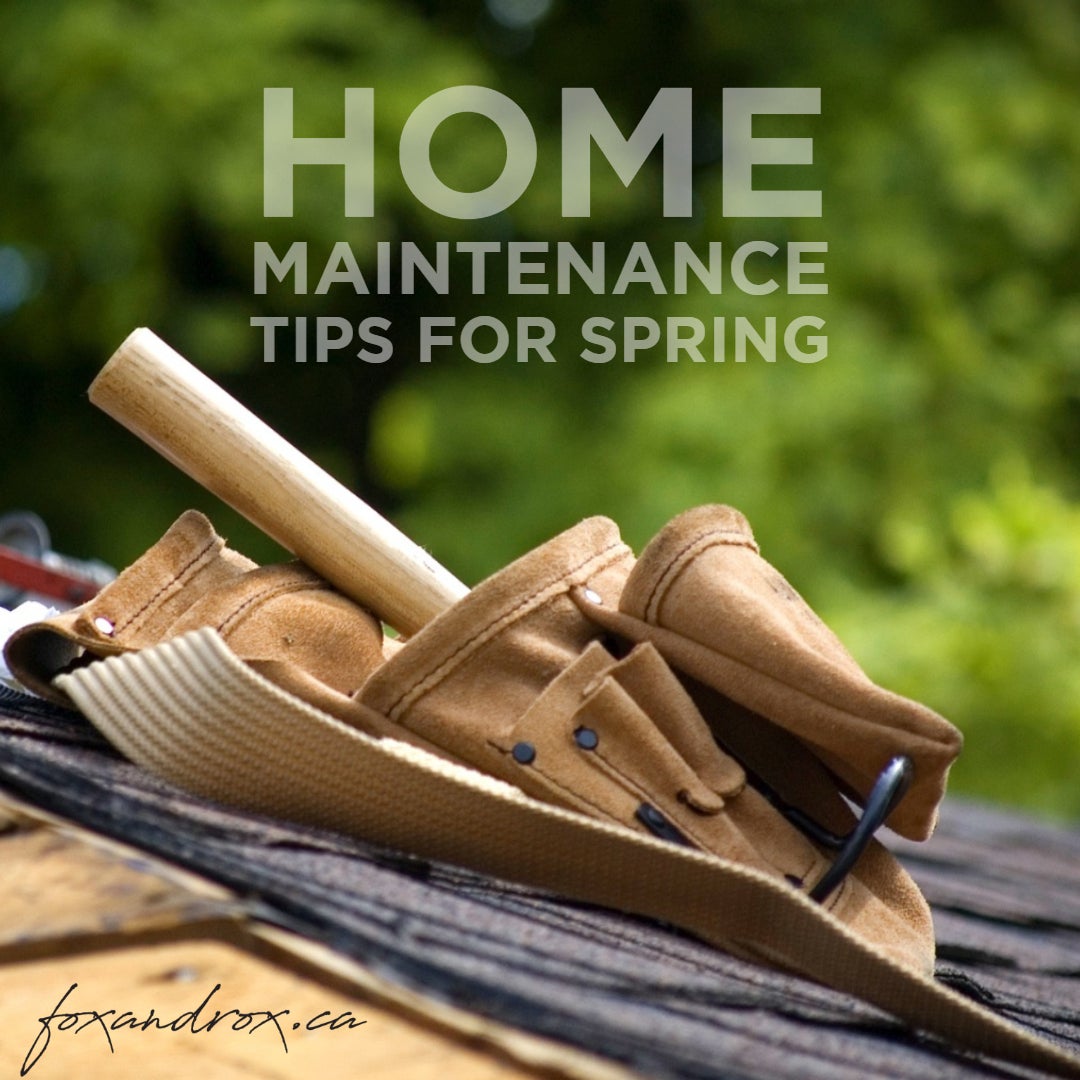 Before you clean off the patio furniture and start planting your gardens, you might want to follow these six tips to get your home ready for a headache-free season.
1 - Check your gutters and downspouts
Whether you did this in the fall after all the leaves fell or not, there's a good chance your gutters and downspouts need some care after the buildup of ice and snow. Do a perimeter check from the ground to make sure nothing has come loose or detached from the house. Use a ladder to check for any clogs and make sure water is making its way out of the downspouts (and away from your foundation). You should also do a visual check of your chimney and the shingles on your roof during this process to see if there is any damage. (If you're not comfortable climbing a ladder, check with contractors in your area, as many offer services to do this for you.)
2 - Fix cracks
Cracks that may have occurred in your foundation, walkways, and patio during the winter months are a welcome sign for water to get in your house and cause damage. Fill these as soon as you can and avoid paying for repairs after the spring rain.
Also, make sure your patio and walkways are sloping away from your house so water does not pool near your foundation.
3 - Caulk & Repair windows
Just like cracks, gaps between your windows can let water (and critters) inside. Scrape off any old caulking and replace. Also, check any wood trim or sills for signs of decay and repair or replace as needed; this will also help keep drafts out and your energy bills down.
4 - Move wood, junk away from your house
That stack of firewood you had up against the house all winter needs to be moved. It's damp and will be the perfect breeding ground for a variety of insects. Same goes for any junk you left out all winter that could have water accumulate when all the ice and snow melts. Have bugs breed now and you'll be bothered by them until next winter.
5 - Inspect your air conditioning unit, outdoor faucets, lights
Having your air conditioning unit inspected by a certified professional before turning it on for the season is not only a good safety measure, but could also help prolong the life of the unit.
It's also wise to make sure your outdoor faucets, receptacles, and lighting and not damaged. If you have a gas barbeque you did not use over the frigid months you should have that inspected as well.
6 - Examine roof shingles & Chimney
Examine roof shingles to see if any were lost or damaged during winter. If your home has an older roof covering, you may want to start a budget for replacement. The summer sun can really damage roof shingles. Shingles that are cracked, buckled or loose or are missing granules need to be replaced. Flashing around plumbing vents, skylights and chimneys need to be checked and repaired by a qualified roofer.
Examine the exterior of the chimney for signs of damage. Have the flue cleaned and inspected by a certified chimney sweep.
7 - Check power equipment
Check your gas- and battery-powered lawn equipment to make sure it is ready for summer use. Clean equipment and sharp cutting blades will make yard work easier.
8 - Maintain your heat recovery ventilator (HRV) and other ventilation equipment
Help keep your house a clean, healthy living environment by maintaining your ventilation system whether it is a simple exhaust fan or HRV. For HRVs, check your HRV owner's manual for instructions on cleaning the heat exchange core. Vacuuming the filters and core and washing it with soap and water will reduce dust that can build up inside the core. Vacuum exhaust grilles and clean the fan blades of bathroom fans to help ensure good airflow.
9 - Begin spring landscaping
Once the snow has completely melted, undertake spring landscape maintenance and fertilize young trees. To encourage a lush lawn, fertilize the grass before the summer and re-sow to replace dead patches of grass.
Low areas in the yard or next to the foundation should be filled with compacted soil. Spring rains can cause yard flooding, which can lead to foundation flooding and damage. Also, when water pools in these low areas in summer, it creates a breeding ground for insects.
10 - Don't forget the inside
While you're eager to get outside, spring is also the perfect time to replace or clean your furnace filter, check your smoke and carbon monoxide detectors, check your dryer vent for lint buildup, and have your fireplace cleaned.
By following these tips, you will be able to better protect your investment and keep your home a safe and healthy place to live.
Credits: Global News, HGTV & CMHC