During this period of quarantine, we all seem to have more time on our hands than we know what to do with. Why not use some of it to get a jump start on SPRING CLEANING and start with decluttering? 
In just 1 hour a day you can make a huge dent in all of the "stuff" you have accumulated. Check it out below!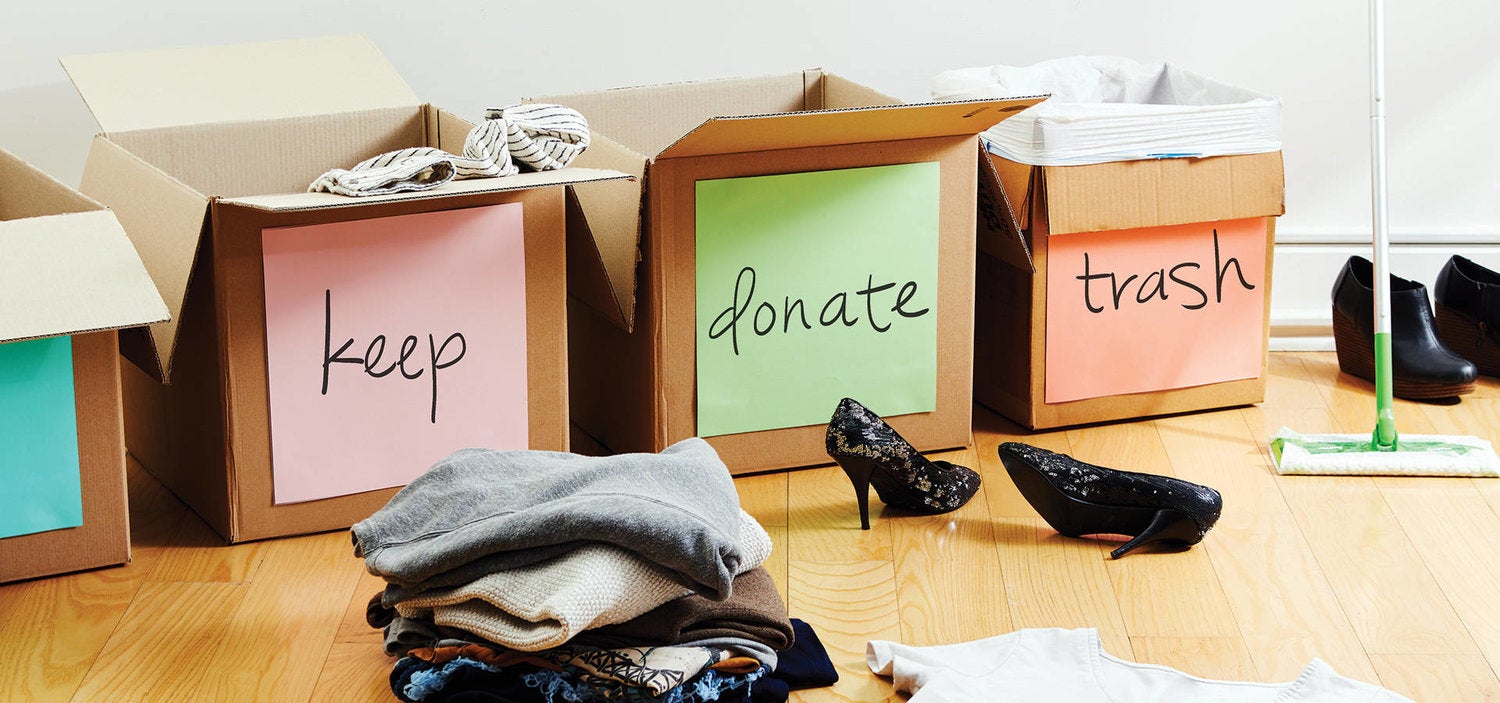 Clean your fridge
Throw away old food and expired condiments
Make a list of any condiments or food that need to be replaced
Wipe down the fridge, including the outside
Clean your pantry and throw away any expired food
Sell or donate any small Kitchen appliances you don't use
Go through your junk drawer and finally organize it
DAY 2 - Family Room, Dining Room, Entry
Go through dressers, drawers or bins - if you don't love something, sell or donate it
Sell or donate shoes, coats, scarves, gloves, hats, etc. that you have outgrown or don't wear
Look around the room and if it feels cluttered, donate or sell items that do not bring you joy
Clean out all drawers and underneath the sink
Throw away all expired make-up or toiletries
Throw away make-up or toiletries that you don't like or use anymore
Wipe your drawers down
Put things back in an organized manner
Go through closet/dresser and donate or sell clothing and shoes that do not fit or you haven't worn in a year
Donate or sell kids toys that are no longer being used
Clean under beds
Organize books and toys and donate or sell anything that is no longer wanted
DAY 5 - Office
Finally go through your pile of paperwork - we know you have one!
File papers you need to keep, shred or throw away those you don't
Throw away old papers, magazines, fliers, etc. 
Establish a filing system that works for you
Go through any bins and organize
Donate or sell items that you no longer need/use/want
Go through kids outdoor toys and keep only what your children love and use
DAY 7 - Basement and Attic 
Look in every box, bin and corner - if it doesn't bring you joy, donate or throw it away
If it does not fit, you don't use it, or it does not have sentimental value, donate it or throw it away