Guest Blog by Brandi Pierik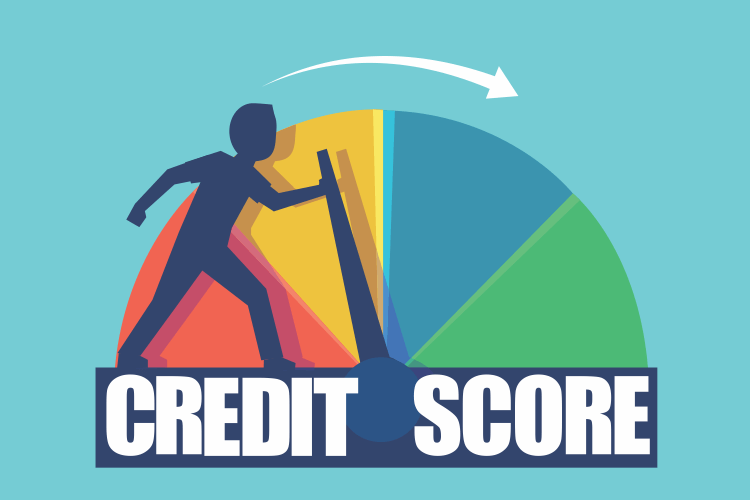 If you're credit challenged but want to get into the housing market, it can be a tough road. But improving your credit to a point where a lender will give you a chance, is very doable.
Basically, what you need to know is a score above 680 puts you in a good position to get financing, while below will make it tough and improvement is needed.
Your credit score tells lenders some basic stuff about your credit: How long you've had credit, your ability to pay back that credit and how much you owe. And so your credit score is affected by how much debt you're carrying in regards to limit, how many cards or tradelines you have and your history of repayment. If you're a young person and new to the world of credit, consider the 2-2-2 rule to help build up your credit. Lenders want to see two forms of revolving credit, like credit cards, with limits no less than $2,000 and a clean history of payment for two years. It's also good to note, a great credit score will also include keeping a balance on all those cards at any given time below 30 percent of the limit.
To ensure your score stays in playoff form, make sure to pay off any collections, like parking tickets, and correct any old or incorrect reporting on your credit score by contacting Equifax to have it removed.
Some people also forget their credit cards have an annual fee and fail to pay them off too. This cannot be stressed enough if you want to keep or attain a good credit score, you have to pay your credit cards or tradelines on time regardless of whether you owe $1 or $1 million.
Debt and credit often go hand-in-hand. There is also such a thing as good debt and of course bad debt. Good debt consists of things like a mortgage, investment property, and college/university tuition. Bad debt includes retail store credit cards, cars, and vacations. There is a tendency when things get really bad to consider declaring bankruptcy or a consumer proposal. A consumer proposal is a formal, legally binding process to pay creditors a percentage of what is owed to them. You really want to avoid these two options. Instead, there are companies out there that will perform the same function and negotiate your debts, but it won't impact your credit or carry the stigma of bankruptcy or a consumer proposal.
Lastly, if you already own a home and have some equity, but you're still drowning in credit debt, consider refinancing your mortgage. Sure, you might not get the great rate you have now or you might get dinged for breaking your mortgage early, but using the equity in your home to get rid of high-interest credit payments could keep more money in your pocket at the end of the day. To change your debt-to-income ratio, consider stopping all credit card activity and don't rack up any additional borrowing.
Information provided by:
Brandi Pierik
Mortgage Broker
Dominion Lending Centres
403-588-8657