Well, that's a wrap! 2023 is looking like it has great potential with all of the reports we are seeing about our economy here in Central Alberta. Follow the details every month in these newsletters where we share market knowledge and updates.
Residential MLS sales in central Alberta in December were down 24% compared to November, while year to date sales were down 8.9% compared to 2021. Higher interest rates are surely contributing to slower sales, but the shortage of available homes is also a major contributor. Inventories in central Alberta are the lowest in memory and there is still strong demand, especially in the low to mid price ranges, creating a tremendous advantage for move up buyers.
Dr. Sherry Cooper, Chief Economist at Dominion Lending

Centres

is forecasting at least one more small increase in the Bank of Canada rate early in 2023 and no reduction in rates the rest of this year. She expects to see a mild recession and persistent inflation in 2023 with the economy starting to recover in 2024. We believe the Alberta economy and real estate market will be the strongest in Canada in 2023. Those high oil and gas prices are the bedrock of the Alberta economy, but agriculture, manufacturing and high tech are also major contributors.
More than 100,000 people moved to Alberta in 2022 and they all needed a place to live. Some of them came from B.C. and Ontario where they sold expensive homes and took advantage of much lower prices here. The rest of Canada is forecasted to go into recession in 2023, so there will be likely be more people moving to Alberta drawn by a stronger economy, more affordable homes, lower taxes and cost of living. Our conclusion - real estate sales and prices will be stable in central Alberta in 2023.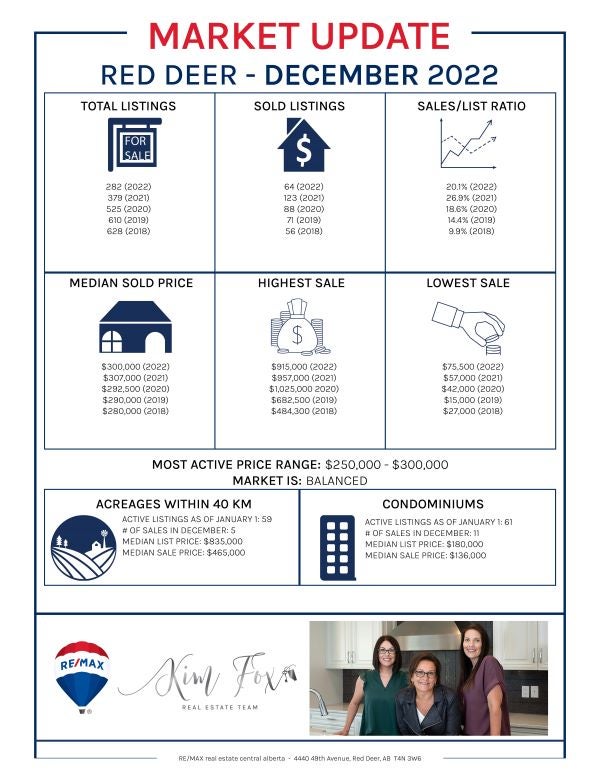 Read more about the market stats in your area:
Red Deer
 | 
Blackfalds
 | 
Sylvan Lake
 | 
Lacombe
 | 
Penhold
ALBERTA HOUSING PRICES ARE PREDICTED TO RISE IN 2023 AS MORE PEOPLE MOVE TO THE PROVINCE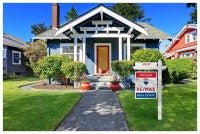 If you're looking to buy a house in 2023, it might be good to do it sooner rather than later as house prices are set to increase in parts of
Alberta next year.
Read more of this great article here:
Alberta Housing Prices are Predicted to Rise in 2023 as More People Move to the Province

A MILLION DOLLAR VIEW MINUTES FROM THE CITY!
A rare opportunity to own one of the most stunning views in Central Alberta. Want to move but only if it's your dream home? Imagine the perfect 1.6 acres, with mature trees and a million dollar view overlooking the city of Red Deer.
Find out more or take a 3D Tour:
www.39balmoral.info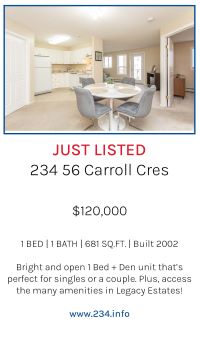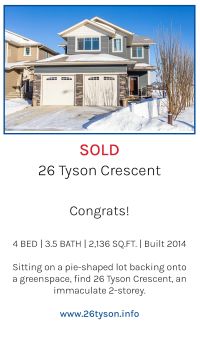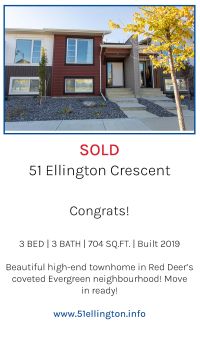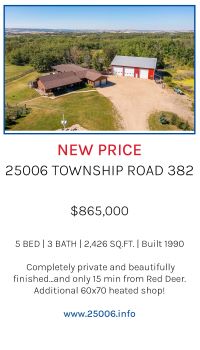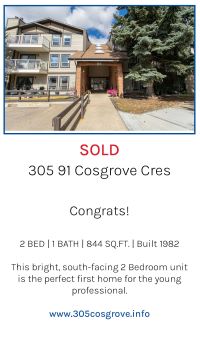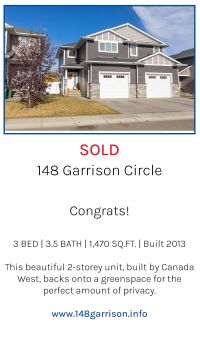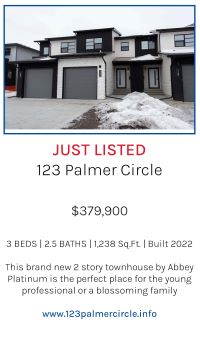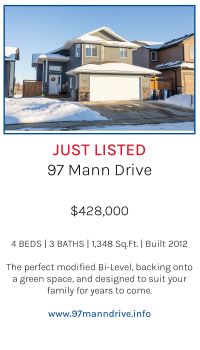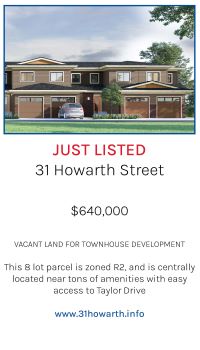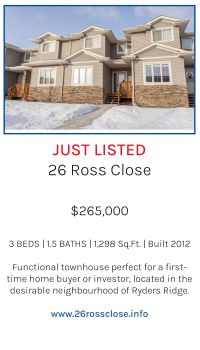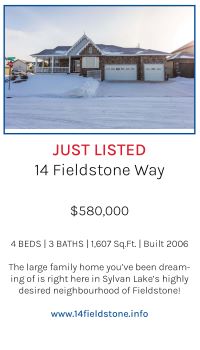 Your referrals allow us to continue to do what we love. Please share our name with friends and family!
"What can I say. Kim and her team are truly the best. I've worked with them on various transactions and each of them were amazing. This is a team of ladies who know this business. But more importantly they take the time to walk you through the sale or purchase -even if you've done this many times. They care about their clients and treat them like family. There is simply no other team of professionals that I would trust like I do this group.. "
"Roxann
was always professional, prompt and pleasant. She was wonderful to work with; responded quickly to calls or text messages. She encouraged us and guided us with the sale of our home. We would highly recommendRoxann
to anyone buying or selling a home."
"Moving from B.C. was stressful enough Tammy made it much easier showed us a wide variety of homes in different areas of Red Deer until we found the one we wanted. Was very knowledgeable in negotiations and every step along the way including key day Would highly recommend Tammy."